Man never asked dog to be his best friend. There was no verbal contract or mutual agreement. Man simply decided that yes, he and dog would be besties for the rest of time, and dog never quite had a say in the matter – because, somewhat conveniently for man, dog has always lacked the faculty of speech.
But what if every time a dog barks he's actually calling you a cunt?
It might be worth considering, given that nobody's ever had a two-way conversation with a dog; no one's ever asked a dog for its opinion and received an intelligible answer. But an animal behaviour expert at Northern Arizona University is making strides to change all of that.
Con Slobodchikoff is currently working on a 'pet translator': that is, a translating device for your doggo. His hope is that within the next ten years we'll be able to converse with a cavoodle and have a chin-wag with a chihuahua – ideally via a device that'll allow you to pinpoint and translate woofs and barks into coherent English words.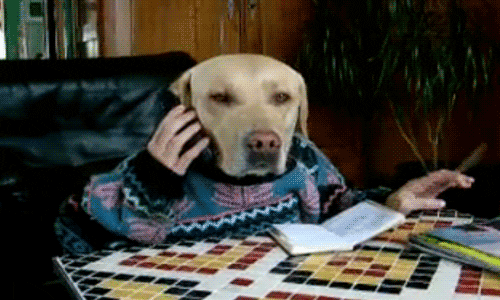 For the past 30 years Slobodchikoff has been studying North American prairie dogs – a type of ground-dwelling rodent – and, alongside a computer scientist, has developed an algorithm to convert their vocalisations into English. Via his current research, he's hoping to achieve the same result with domestic pets.
"If we can do this with prairie dogs, we can certainly do it with dogs and cats," he said.
Slobodchikoff's research involves studying videos of dogs displaying different barks and bodily movements. He plans to convert this data into an AI algorithm that will then translate it into coherent human speech.
But do we really want to know what our pets are thinking? If you could hear the thoughts of one dog as it sniffs the arsehole of another, would you want to? Or how about the inner monologue of a cat when it walks into the room and sees you naked?
This will probably go terribly for everyone.
_________
Source: Tech Times
Feature image: Amino Apps
_________
If you have a story that you'd like to share, please submit it here.