"Netflix and chill." Now there's an innuendo.
Those three words have become the unsolicited eggplant emoji of the streaming generation: a phrase that has outgrown the sum of its parts. And yeah, fucking to Bojack Horseman is (probably) great. But the art of sexual proposition has made things hard for those people who'd rather a bit of Netflix and actual chill.
Which is why a batch of Netflix-inspired marijuana strains was definitely 100% what we all needed.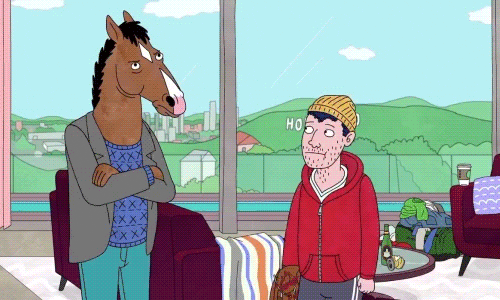 Co-created by Netflix themselves, 'The Netflix Collection' is a set of ten different cannabis strains modelled on some of the streaming platform's most popular original series.
"Each strain was cultivated with the specific shows in mind, designed to complement each title based on their tone," a press release stated. "For example, sillier shows may be more indica dominant, while dramedies will be more sativa dominant to help the more powerful scenes resonate."
Consumers will be able to treat themselves to a toke of 'Poussey Riot' – based on Orange Is The New Black and meant for "kicking it with somebody, talking, making mad stupid jokes" – the 'Camp Firewood' strain – "a very chill indica" inspired by Wet Hot American Summer – or an Arrested Development-themed batch titled 'Banana Stand Kush' – ideally consumed via a "big yellow joint".
This whole thing is undoubtedly Netflix's way of showing that they're totally ~in touch~ with the millennial mindset, while also promoting their new series Disjointed: a show from The Big Bang Theory's Chuck Lorre that is sure to be just terrible.
'The Netflix Collection' was sold as part of a pop-up event in the States over the weekend, meaning you'll probably have to settle for your standard skunk if you're Netflix and chilling down under. If nothing else though, this is a PR strategy that all you growers and sellers out there could learn from.
_________
Source and images: The Guardian
_________
If you have a story that you'd like to share, please submit it here.