It's no secret that the human race has an inbuilt superiority complex. We are the highest-and-mightiest of species, with our abattoirs and our pesticides and our research labs where we test lipstick on fish, or something.
But we need only take our hand off it for a split-second to see that examples of so-called 'human' behaviours are happening everywhere throughout the animal kingdom. Whether it be kinky gorillas, boozy pigs or scatterbrain sheep that wake up with their heads in traffic cones, Mother Nature is full of reminders that we aren't so different to our fellow birds and beasts.
Take flies, for example. We are all flies. Not in that we eat shit or vomit or roadkill – but rather, as it turns out, by way of our sexual tendencies.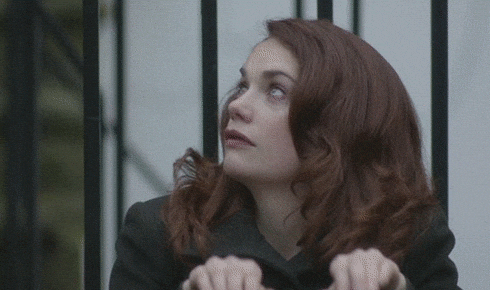 Scientists recently tested sleep patterns in flies and other animals in order to examine the biological importance of having a snooze. To do so, they looked at different factors that might affect one's ability to nod off easily. And apparently sex drive's a big one.
The researchers placed male fruit flies into test tubes, gave them time to acclimatise to their surroundings, and then introduced one of two guests: another male homeboy, or a virgin female. In both cases, the original male – let's call him Keith – was kept awake for 24 hours. But there were a few important differences.
When a fellow bro came into Keith's place, the two pretty much just hung out together. When said bro left, Keith clocked off for what is known as 'rebound sleep' – in other words, catching up on z's after a big night.
But this was not the case with the female guest. Let's call her Sally. Because I've given her a name, you can probably guess that Sally is a character of particular interest. Well yes, Keith and Sally fucked. Typically within the first thirty minutes of meeting each other, no less. And afterwards, Sally expressed no further interest in bumping uglies again – despite Keith's constant sexual advances. In fact, of their remaining 23 hours together, Keith usually spent about half that time trying to have another go.
But what really interested researchers was the fact that once Sally left, horny little Keith clearly struggled to get to sleep. What they discovered was that Sally had left sex pheromones all over Keith's place, keeping him restless and awake, hot and bothered, tossing and turning.
Researchers were thus able to show a causal link between sexual arousal and sleep (or lack thereof).
"Sleep is a fundamental process for all animals," said Dr Di Giorgio Gilestro, who led the team of scientists. "Many of the results the community has obtained with fruit flies have been replicated in other animals, including mammals and humans."
I'll say it again: we are all flies. Frisky, frisky flies.
_________
Source: Phys.org
Feature image: iStock
_________
If you have a story that you'd like to share, please submit it here.