It's a hard knock life for a fetishist.
I mean, imagine if the simple act of getting your rocks off involved crushing insects, or having someone spew on you, or dressing up like Dora the Explorer. Imagine being a certified 'ball slasher', where your only hope of erotic gratification is predicated on the wanton destruction of exercise balls. That's a shit hand to be dealt. Exercise balls aren't cheap, and cutting them up for sexual thrills is not a sustainable lifestyle.
A 40-year-old man in Duluth, Minnesota – known throughout his area as the ball slasher – is now having to pay the price for a lifetime of fetish-related faux pas.
Christopher Neil Bjerkness just fucking loves slicing up exercise balls, so much so that he recently served six months in prison after a two-day ball-slashing spree throughout the Wisconsin area. Chris admitted that it was definitely him who broke into a series of educational facilities and health centres and insatiably ravaged all of their exercise balls.
This wasn't his first offence, either. As Minnesota's Pioneer Press notes: "[Bjerkness] was convicted in 2005 of slashing exercise balls at the University of Minnesota Duluth Sports and Health Center [sic]; in 2009 for slashing exercise balls at the St. Mary's Duluth Clinic West building and in 2011 for breaking into the Chester Creek Academy fitness center where several exercise balls were stored."
Chris has previously admitted to having a fetish for slashing exercise balls – a fetish which, quite inconveniently, requires him to break into schools and gyms and destroy their property. Following his most recent crimes, he could face up to a year in prison.
But what's the alternative for poor old Chris? Is this self-confessed ball slasher supposed to lock himself away and get off on videos of other people slashing exercise balls? To lay awake at night, wrestling with his desires when he knows there are millions of unsliced exercise balls out there, plump and ripe and glistening?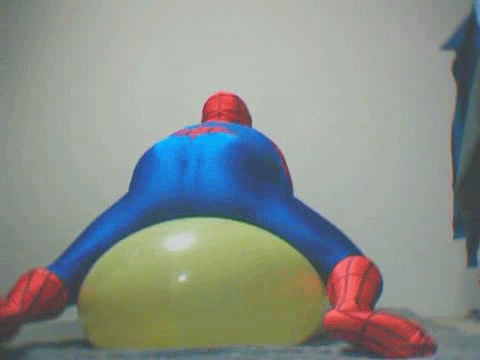 He didn't ask to be born this way. And while breaking and entering, trespassing, burglary and destruction of property are all crimes, getting a boner off a hacked up piece of gym equipment is not.
Put your balls out for Chris.
_________
Source: Pioneer Press
Feature image: Wirecutter

_________
If you have a story that you'd like to share, please submit it here.