Breaking Bad remains one of the most intelligent, original, and downright captivating television dramas of recent times. Over the course of its six seasons, Vince Gilligan's serial masterpiece about a science-teacher-turned-crystal-meth-kingpin charts the moral parables of a hardworking middle-American who, in the face of his own diminishing health and impending death, stoops to all-time ethical lows in order to ensure the financial security of his family.
By the series' end, the writing was well and truly on the wall: peddling ice is a slippery slope, and while the drug-dealing game may have its share of money-rain highs, it will ultimately and indiscriminately ruin your life.
At certain points during some of Breaking Bad's earlier seasons, however, the pros and cons were a little more fluid – and there were times when it genuinely seemed like a not-so-God-awful idea to imbibe a couple of science textbooks and become the next Heisenberg.
One real-life science teacher in particular got the itch a little more than most, apparently. John W. Gose, who actually literally taught science at schools in actual literal New Mexico, was recently convicted of manufacturing, possessing and trafficking methamphetamine.
District Attorney Mark D'Antonio called it a "case of life imitating art", and that it is. Gose, 56, is within a few years of Walt's age, a few hundred miles of Walt's location, and even bears something of a physical resemblance to Bryan Cranston's character around the time he first decides to 'break bad.'
His story arc, on the other hand, is a little less dramatic. Having been pulled over for a traffic stop, Gose's car was routinely searched by police – who promptly discovered a Styrofoam chest containing just the right kind of glassware, rubber tubing and chemicals to cook up a blizzard.
Investigators proceeded to search the residence of this moustachioed man – who taught children science for some eight-and-a-half years – where they stumbled upon more of the same suspicious supplies. All in all, authorities claim that Gose was in possession of enough ingredients to produce at least one pound (just over 450 grams) of ice, with a street value of $44, 800 USD (almost $60,000 AUD).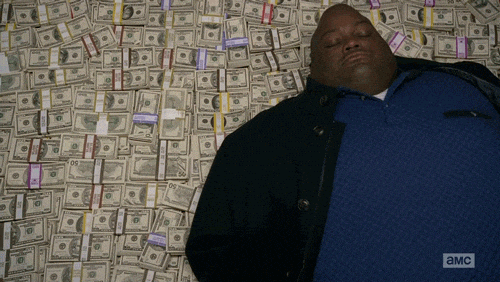 Gose pleaded guilty to two counts of trafficking methamphetamine by manufacturing, and one count each of possession of a controlled substance and possession of drug paraphernalia. He now faces up to 20 years and 6 months in prison, and is definitely not the one who knocks.
_____
Source: Las Cruces Sun-News
Feature image: Sequart Organization
Images: Las Cruces Sun-News/AMC
_________
If you have a story that you'd like to share, please submit it here.