If you happen to know any socks-and-sandals wearing, Crown Lager-drinking, yell-at-the-tele-when-the-footy's-on dads who love nothing more than chucking a rib's eye on the barbie, you might want to pass this one on to them.
In the lead-up to American Father's Day – which falls on the third Sunday of June – a group of young blokes in Spokane, Washington are looking to employ a 'father for hire'. The lads, all in their twenties and living out of home, are having a backyard barbecue. They just need someone to man the grill, make a couple of awkward jokes and, of course, sip on a few frothies while they're at it.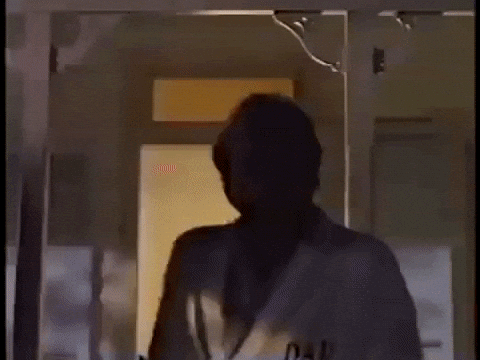 "We're just looking for a dad to come and crack a cold one with the boys," says Dane Anderson, the crazy yahoo responsible for the Craigslist ad. "While most of us know how to operate a grill, none of us are prepared to fill the role of 'BBQ Dad.'"
What that role entails, exactly, is outlined in the ad's description.
Duties include:
Grilling hamburgers and hot dogs (whilst drinking beer, of course)
Bringing your own grill (subject to change, but meat will be provided by party planners)
Referring to attendees as Big Guy, Chief, Sport, Champ, etc.
Talk about dad things like lawnmowers, building your own deck, Jimmy Buffet, etc.
The perfect candidate will meet the following qualifications:
A minimum of 18 years experience as a father
A minimum of 10 years grilling experience
An appreciation of cold beer on a hot summer day
*Bonus points if your name is Bill, Randy or Dave. 
Dane and the boys won't be able to pay BBQ Dad any cash, per se – but what the job lacks in monetary remuneration, it makes up for in free food and ice cold lagers.
The original ad is currently flagged for removal, probably due to the overwhelming response from dads around the world itching for a chance to show off behind the grill and get paid in beer. In the event that it resurfaces, though, best tell your old man to get his banter game in order.
_________
Source: KHQ
Feature image: Pure and Simple Bakes
_________
If you have a story that you'd like to share, please submit it here.