Going out with people who aren't on the same level of drunk as you isn't fun. It seems that you spend the whole night trying to coerce them into cutting loose while they reluctantly shuffle in the back corner. That being said, going out with someone who's way drunker than you is another hell in itself. Eye rolling, frequent phone checking and the inability to feel at ease are all symptoms of someone who has to put up with an annoying drunk friend on a night out.
Most of the time, these situations end in a passive aggressive uber ride home and a half-sincere apology the next morning, but that's not always the case. Allegedly, 21-year-old Mumbai man Ankush Jadhav was murdered by his 24-year-old mate Ketan Shirvadkar after he refused to dance at a mutual friends birthday party. That seems like a bit of an overreaction to a friend telling you he doesn't want to do the stanky leg.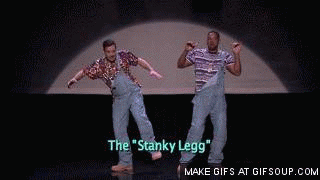 The altercation occurred at around 4 am outside a lottery shop, after 5 friends decided to celebrate a friends birthday by organising a party. As the festivities progressed, the bevvies started flowing and Shirvadkar asked Jadhav to have a dance, to which he declined. Shirvadkar was furious at his friend's denial and the pair started arguing, which snowballed into a fight during which Shirvadkar smacked his friend on the head with a wooden plank.
Jadhav was rushed to a trauma care hospital, where he, unfortunately, succumbed to his injuries at around 6 in the morning. His so called 'friend' was arrested and charged under Section 302 (murder) of the Indian Penal Code. The lesson to be learned here is that if someone doesn't want to dance, probably don't hit them on the head with a wooden plank.
_________
If you have a story that you'd like to share, please submit it here.