Yesterday, on the 20th of April 2017 (4/20- geddit?) the International Church of Cannabis officially opened its doors to the God-fearing, weed-loving public.
The high and holy institution – located in Denver, Colorado – stands as a spiritual cornerstone to the new age faith of 'Elevationism': a spiritual school of thought in which worshippers ritualistically punch cones and choof durries to unlock "the best version of self, discover a creative voice and enrich their community with the fruits of that creativity." Bodacious.
This is a new school religion for the modern age. Elevationists actively distance themselves from the "unquestionable doctrine[s]" and "authoritarian structure[s]" of traditional belief systems in favour of a more subjective, individual journey of self-discovery – as attained through heavy use of cannabis, or the "sacred flower."
"There are no Grand Poobah's or High Priests," says Elevationist Lee Molloy in an interview with the Huffington Post. "Well," he adds cheekily, "we are all 'high' priests." And you can almost catch a whiff of the Doritos on his breath.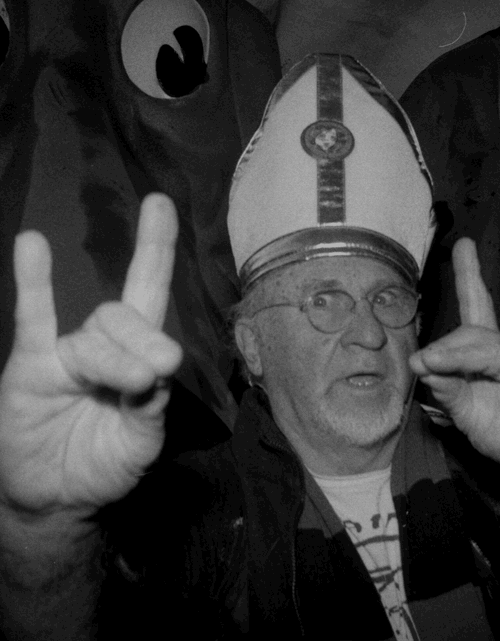 This unusual, though not entirely unintuitive fusion of psychedelic drugs and spiritual enlightenment is the axis around which Elevationism turns, and upon which the International Church Of Cannabis is built. Here, an ascension of the spirit is hand in glove with getting high; a religious experience the equivalent of a deep, introspective trip.
As outlined on its official website, "The church is a focal point for people all around the world who wish to be a part of an organisation that is accepting of cannabis use in one's personal journey and search for meaning."
It's the "accepting" part, however, that the Elevationists are having trouble with. While marijuana use is indeed legal in Colorado, laws stipulate that residents cannot smoke or consume the sweet leaf in public – even within such venues as cannabis coffee shops and "social clubs."
"We are being forced to jump hoops by the city," says Molloy, with one of those hoops being the enforcement of a strict invite-only policy for all events involving cannabis use.
And the trouble doesn't end there either. The International Church Of Cannabis is in need of a new heating system, an elevator for the disabled, and a brand new bitchin' kitchen for those all-important munchables – and they're passing the offering hat. A donation of $4.20 (geddit?) will grant you membership to the institution, plus "all kinds of other rewards that can help us reach our goal and make this vision a reality."
Amen.
Source: The Huffington Post
Feature image: YouTube
_________
If you have a story that you'd like to share, please submit it here.