Do you have "gentle hands capable of petting and stroking cats for long periods of time"? Have you ever fed or talked to a cat? Do you even like cats?
If you answered yes to any of the above, then congratulations: you may well be qualified for a career in cat cuddling.
Last week, Dublin's Just Cats Veterinary Clinic & Cattery posted a callout for full-time pussy lovers to step forward and apply for a role as resident feline fondler. The successful applicant will be brought in as a pacifist of sorts, charged with soothing, massaging and just generally hanging out with any highly-strung cats that come into the clinic.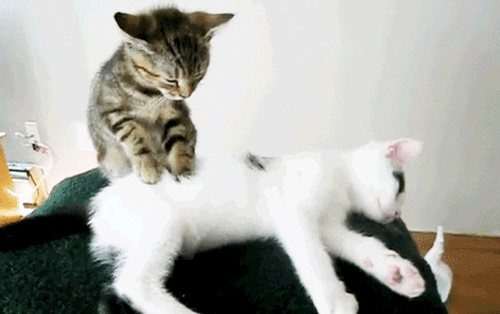 Unsurprisingly, a job as a cat cuddler at the Just Cats Cattery requires a general fondness for cats. Other key credentials include a natural "cattitude" (?), a gentle disposition and experience as a cat whisperer. The ability to differentiate one kind of purr from another kind of purr will also be looked upon very favourably.
The role will pay somewhere between around $30,000 and $37,500 AUD, apparently, and is obviously a dream job for anyone with even a slight affection for these pompous little mousers. If you're more a doggo person, though, then you're shit out of luck: this so-called 'no dogs' clinic emphasises that although "We are an equal opportunities employer… we do discriminate against dogs attending our veterinary clinic as patients".
Just Cats has already received hundreds of applications from around the world, apparently, so you'd best get those resumes in and hold your cat-loving thumbs.
_________
Source: The Huffington Post
Feature image: 
_________
If you have a story that you'd like to share, please submit it here.