A Year 11 Catholic School student has penned a 127-page defence of gay marriage in response to an assignment given to him by his homophobic teacher.
"I go to a Catholic high school, and they wanted me to write a paper on why gay marriage is 'wrong and dangerous'" said the teenager, from Wentzville, Missouri, in a recent Reddit post. "So instead I wrote this 127 page paper."
The resulting manifesto, titled 'Gay Marriage Is Fabulous', squarely levels its crosshairs at the Catholic church's damning propagandist attitude towards same-sex marriage. According to its preamble, the paper "aims to discuss the moral acceptability of homosexuality and same-sex marriages" and explores the notion that "the wedding of two same-sexed partners, in the view of the Church, is not what God intended for human beings."
What follows is an extensive, comprehensive and downright impressive critique on the church's stance toward homosexuality and gay marriage, and a rational weighing-up of the multiple arguments that one might use to justify such a position.
These arguments include the oft-cited claims that "same-sex relationships violate natural law" (rebuttal: what you call 'natural law' is flawed, you are at best guessing); "marriage is between a man and a woman" (rebuttal: pretty much everyone is willing to accept by now that Genesis, the book of the Bible from whence this argument stems, is dogshit); and  "marriage/sex is for procreation" (rebuttal: this is a dated view that doesn't apply to modern society.)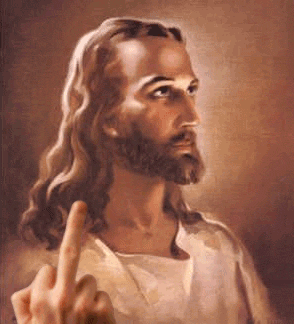 Importantly, the paper is not strictly atheistic in its approach, but rather a re-evaluation of Christian values and ideologies. The author claims that such a calculated backlash was inspired by his 'Morals' teacher, who handed out the assignment under the prerequisite that students "have to provide the church teaching to 'show and prove that the church's position is right'."
His epic thesis on why the church's position is not right earned the applause of his classmates, and has since gone viral globally: the original post accruing just under 18,000 upvotes on Reddit at this article's time of writing and attracting the attention of multiple international news outlets.
To silence the sceptics and the naysayers, the full manifesto is now available online. The teenager also posted his favourite paragraph from the paper, which serves as its core statement and closing sentiment:
"God created you, and he made no mistakes, God created me bisexual, and he made no mistakes, and he creates some people gay, and makes no mistakes: 'For everything created by God is good, and nothing is to be rejected' (1 Tim. 4.4-5). Marriage is not between man and woman, marriage is between love and love. Love is not wrong, love is not a mistake, love is not an abomination, love is just love."
Despite its still not being legally sanctioned here in the Land Down Under, recent studies found 63% of Australians in support of same-sex couples being legally allowed to marry. Seriously, whoever's behind the wheel on this thing needs to wake up, have a gander and realise that gay marriage just might, indeed, be pretty bloody fabulous.
_________
Source: Reddit
Feature image: The Odyssey Online
_________
If you have a story that you'd like to share, please submit it here.