You know that point, somewhere between your first and your ninety-first sip of beer, when you feel like you're operating at a slightly higher cognitive level? When your mind is clear, your wit sharp and your banter ripe?
It's a strange feeling, insofar as it goes against the grain of everything we've been told about alcohol's relationship with brain function. But, according to a new study, beer may in fact help in bringing out your inner genius.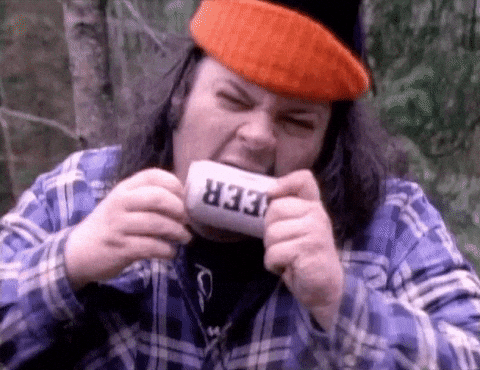 Eminent researchers at the University of Graz, in Austria, reckon a 'mild' level of intoxication can clear away those pesky mental blocks and facilitate creative thought. Their study, in which 70 volunteers between 19 and 32 years of age were given alcoholic and non-alcoholic beverages and made to complete a series of tests, found that those who'd had a pint performed better on a word problem exercise than their bone sober compatriots.
"Alcohol may reduce fixation effects by loosening the focus of attention," says Dr Mathias Benedek, the lead author of the study. "Thereby, alcohol may facilitate a broader associative search and the effective solving of creative tasks that are prone to fixation effects."
Pretty serious amounts of moderation are key, however, if you're hoping to become the next Hemingway. Any more than a pint, scientists warn, and the drinker's creativity and cognitive function could most definitely tip the other way.
"Beneficial effects are likely restricted to very modest amounts of alcohol, whereas excessive alcohol consumption typically impairs creative productivity," said Benedek.
Still not a terrible development for all you imbibing intellects out there. Just dial back those consumption levels a touch.
_________
Source: CBS
Feature image: Adelaide University Sciences Association
_________
If you have a story that you'd like to share, please submit it here.